Navigate Respiratory Care is a comprehensive, online 10-course curriculum that uniquely prepares students for a rewarding career as a Respiratory Therapist. Learn more about all 10 courses. Navigate Respiratory Care: Mechanical Ventilation is one of the 10 online courses in the Navigate Respiratory Pharmacology for the primary care provider pdf curriculum.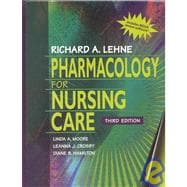 This course encompasses the knowledge and understanding of the equipment, procedures, complications, indications, and weaning of mechanical ventilation. Specialty ventilators are covered for the therapist who is going to work on special cases or in home care. Check out the segments of video you are most interested in viewing.
Experience an online course now. Login and scroll down the list of Navigate courses to find the Navigate Respiratory Care course you would like to view. The "sandbox" environment is designed to allow instructors the opportunity to test system functionality.